Rooms
Magical Atmosphere
Our rooms are comfortable,themed,spacious and offer excellent accomodation.
They have a double bed and in all of each rooms,there is the possibility of adding a single bed(or two) upon prior request.
see rooms
BREAKFAST AND CO.
OUR FOODS
TASTE OUR OWN GASTRONOMIC SPECIALITIES, RANGING FROM BREAKFAST TO COLD CUTS AND FRUITS.
MANY ORGANIC DELICACIES AND FOODS ARE MADE DIRECTLY BY LOCAL PRODUCERS AND TRANSFORMED IN AN EXCELLENT WAY.
DISCOVER MORE
THE SWIMMING POOL
Our 45 sq.m pool has a bean shape, equipped with a roman staircase to enter the water easily. Intimate and surrounded by olive trees, ideal to immerse youself in your own harmony.
DISCOVER MORE
FOR YOUR EVENT
YOUR PARTY, YOUR HAPPINESS
Our event hall is suitable for different types of solemnities, such as weddings, birthdays, meetings and many more., and in addition of interior hall, you can also enjoy as well as take advantage also on the outside, of the large garden and the swimming pool.
DISCOVER MORE
Nelle vicinanze
Tra avventura natura e storia
L'ampia conoscenza della zona ci permette di potervi indicare delle divertenti e affascianti gite fuori porta.
Abbiamo creato degli itinerari nelle zone limitrofe, dai quali potete scegliere il più affine a voi!
Scopri di più
Location
Immersi nel verde
Nella campagne viterbesi e romane a soltanto 20 minuti dalla capitale. Siamo aperti da Marzo a Novembre per il pernottamento e la prima colazione.
Il nostro salone è sempre a disposizione.
Ci trovi in Via Cassa al Km 35.089 nel comune di Nepi
Guarda la mappa
The Guestbook
Cosa hanno raccontato i nostri ospiti su di noi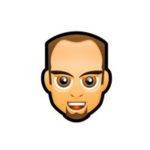 Ho fatto la Comunione di mia Figlia in questa Location, adulti e bambini felici della splendida giornata passata insieme.
Livio giannini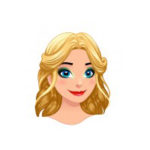 Location Fantastica, un grandissimo grazie a Gabriele, artefice di questo splendido weekend passato senza pensieri immersi nella natura. Da non perdere l'uscita presso il Bunker Soratte un piccolo gioiello. Alla…
Francesca Bartoloni
Leggi i commenti
Error type: Instagram did not return a 200.Please double check that the username you are using exists. Or contact us if you are still having troubles.
Instagram
Le ultime da Instragram
Seguici